I just made these for one of my kids' special days at school.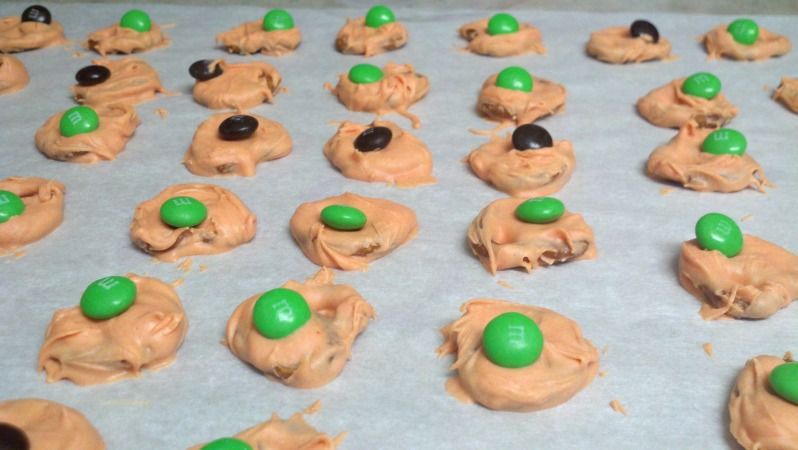 Bag of white chocolate chips
tablespoon of shortening
teensy amount of food dye
green M&Ms
mini pretzels
Melt chips and shortening together slowly over the stove, stirring frequently.
When smooth (if you're making pumpkins) stir in the coloring.
Cover the pretzels in the chocolate. You do not have to go super fast. The chocolate stays loose for a while. I had to use my fingers to do this effectively. It is messy and fun.
Place dipped pretzels on wax paper to cool and harden.